映画「R/EVOLVE 結婚と平等とピンクマネー」上映会
2015年4月27日 / 17:45-19:10/19:20-20:45 / 4/27
Event outline
【ストーリー】
同性婚が法律で認められれば全て上手く行くはず。リンカーンと婚約したばかりのルーカスはそう思っていた。企業のイメージアップのために同性婚キャンペーンを計画したビッグコープ社。その広告を任されたリンカーンは、クィアなヒッチハイカー・ラクーンと出会い、保守的な会社とは相容れない自身の思いに気付く。結婚の平等とは何か。その代償は何なのか。同性婚が話題の米国2013年の作品です。
映画上映会は4日間あります。
4月27日(月)17:45~19:10/19:20~20:45
5月1日(金)17:45~19:10/19:20~20:45
5月6日(水・祝日)13:15~14:40/15:00~16:25
場所:東京ウィメンズプラザ・視聴覚室
4月29日(水・祝日)19:00~20:25
場所:千駄ヶ谷区民会館・会議室1
[Story]
Lucas and Lincoln just got engaged. Marriage equality may soon be legal, and Lucas will have everything he wants—a career and a stable home with Lincoln.
Meanwhile, Lincoln is leading a major account at his advertising firm—one that will rehabilitate the image of conservative company Big Corp by having its CEO grandstand for the marriage equality campaign. The approach could secure loyal "pink money" for Big Corp and launch Lincoln's career. It's the opportunity of a lifetime, but Lincoln senses something isn't right.
When he picks up a free-spirited hitchhiker named Raccoon, Lincoln inadvertently enters a world of art and activism. New concepts of freedom and stability are revealed to him, awakening the artist inside him. However, his newfound radical politics quickly jeopardize his work, his relationship and the struggle for marriage equality, leaving everyone asking, "What is the face of equality and what is the price?"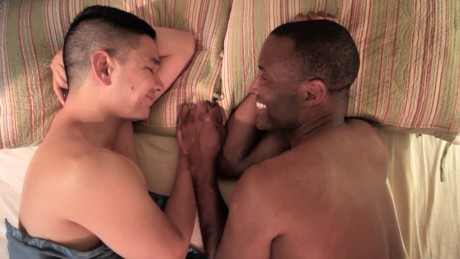 | | |
| --- | --- |
| Host | 「R/EVOLVE-結婚と平等とピンクマネー」上映実行委員会 / 「R/EVOLVE」 Film show |
| イベント規模 | 100人/各回 |
| イベントページURL | http://revolve2015.sakura.ne.jp/ |
| 参加申し込みリンク | |
| 主催者団体名 | 「R/EVOLVE-結婚と平等とピンクマネー」上映実行委員会/「R/EVOLVE」 Film show |